AUTOINSTITUTE set National Records in Environmental Education and Sustainable Mobility
|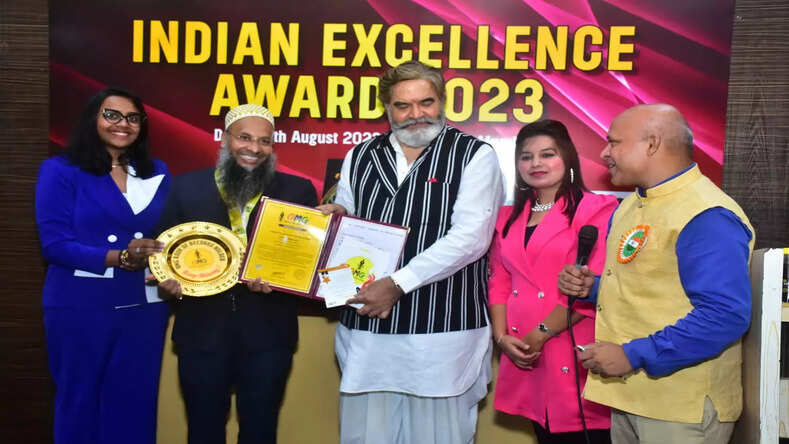 In a groundbreaking achievement that underscores its commitment to environmental sustainability, AUTOINSTITUTE has been officially registered in the OMG National Book of Records 2023, for its exceptional efforts in educating and creating awareness about protecting the environment through sustainable mobility solutions.
AUTOINSTITUTE, a leading institution dedicated to automotive research and education, has been recognized for its relentless efforts in raising awareness about sustainable mobility solutions and their profound impact on protecting the environment. This recognition comes at a time when the global community is seeking innovative ways to combat climate change and reduce carbon emissions.
The National Book of Records of OMG, a prestigious institution known for recognizing exceptional achievements across various fields, bestowed this honor upon AUTOINSTITUTE for its extraordinary contributions in the realm of environmental conservation by educating and creating awareness during lockdown on reducing Carbon footprint by sustainable mobility solution, from across 5 countries participant joins this program with more than 2000 practitioners.
"We are immensely proud of this recognition by the OMG National Book of Records," said Dr PATANWALA M Z, the visionary leader behind AUTOINSTITUTE. "Our mission has always been to revolutionize the automotive industry education by integrating sustainable mobility solutions into everyday life. This acknowledgment underscores our unwavering commitment to creating a greener, cleaner future."
As the world grapples with the consequences of climate change, Our efforts serve as an inspiring example of how businesses and organizations can drive positive change by embracing sustainable practices and aligns perfectly with the global environmental goals outlined in the Paris Climate Agreement and the United Nations Sustainable Development Goals. By emphasizing the importance of eco-friendly transportation alternatives.
In the words of Dr PATANWALA M Z, "Our journey has just begun. We remain committed to pushing the boundaries of what's possible in sustainable mobility and ensuring a cleaner, greener world for generations to come."